North

of Montana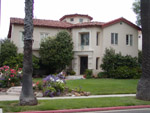 North of Montana is Santa Monica's most upscale neighborhood. The majority of homes are 4- and 5-bedrooms, with most selling for prices between $3.0 million and $5.5 million. Older 2- and 3-bedroom homes, built decades ago, are generally acquired for land value and re-development when they do come on the market.
Three sub-areas of North of Montana are worthy of additional mention:
Gillette Regent Square, bounded by 17th St. on the west and 21st Pl. on the east features homes on 60-foot wide lots compared to the more typical 50-foot lots elsewhere in the city. A few homes exist on double or 1-1/2 lots.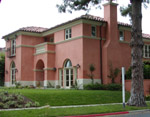 West of 7th Street features many spectacular homes on lots 100 feet wide and which have the added feature of being within walking distance of Palisade Park and the Pacific Ocean. Prices can be $6 million to $8 million.
Santa Monica Canyon, wedged between Santa Monica proper, the Pacific Ocean, and Pacific Palisades. The canyon is particularly prized by those who want a more rural, rustic feeling while maintaining the proximity and all the advantages, services, and cultural attractions of a fair sized city. (Family with children? Please note that the Canyon is NOT part of the Santa Monica school district.)
In recent years, development north of Montana has favored large Mediterranean styled houses in the 4,000 to 6,000 square foot range.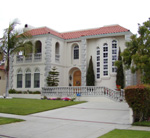 Neighborhoods
This page: North of Montana
Or choose another neighborhood: