North

of Wilshire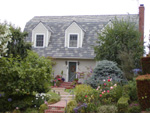 The North of Wilshire neighborhood features many 3-bedroom homes, along with the occasional larger home, as well as condominiums and townhomes in the area bounded by 2nd St. on the west and 20th St. on the east.
Prices for single-family homes typically range from $1.5 million to $3 million; prices for condos and townhomes range from the $750,000-950,000 range for a typical two-bedroom unit more than $2 million for newer and lavish 3-bedroom luxury units.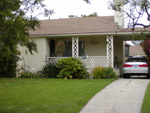 The area east of 26th St. is known as the College Streets and includes Princeton, Harvard, Yale, Stanford, and Berkeley as well as Franklin and Centinela, the latter being Santa Monica's boundary with the Brentwood district of Los Angeles.
The north of Wilshire area features one sub-area of note, Franklin Hill, which includes both Franklin and Berkeley streets between Lipton and Montana. Homes on Franklin Hill, at one time referred to as "Pill Hill" due to the high number of doctors who resided there, often have spectacular city light views and some offer distant views of the Pacific Ocean.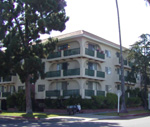 Neighborhoods
This page: North of Wilshire
Or choose another neighborhood: